 What our customers say
Anna S
"I have been using the natural skincare products from this website for the past month and I must say, I am thoroughly impressed. The shampoo bars are amazing, they leave my hair feeling soft and refreshed, without any harsh chemicals."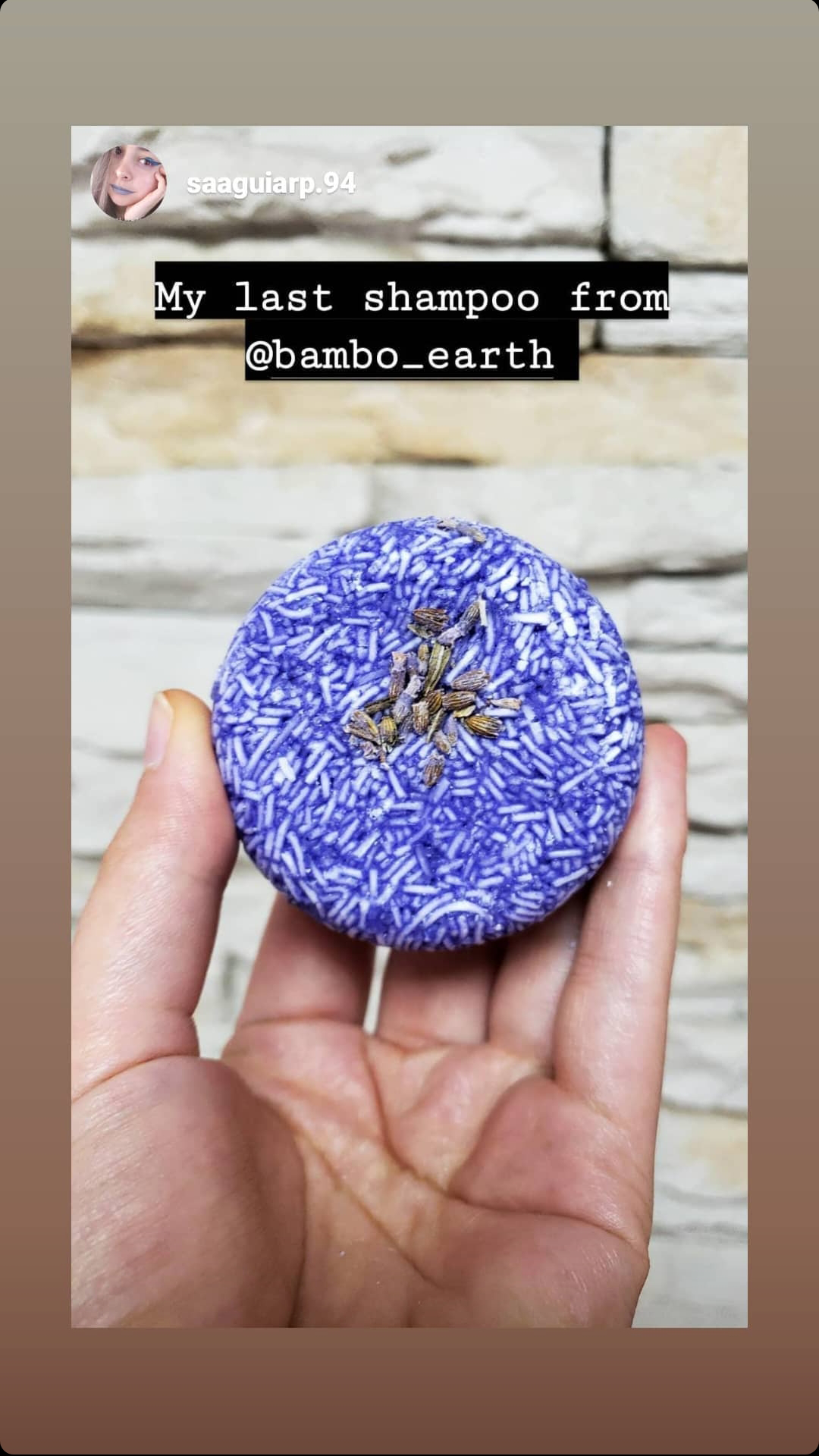 Diana M
I bought these to stop getting plastic toothbrushes. The bristles are so soft which is really nice on my sensitive gums and teeth. I was worried from some reviews where the bristles fell out while brushing, and that did happen the first time but after continued use it hasn't at all. Over all I will definitely buy these again."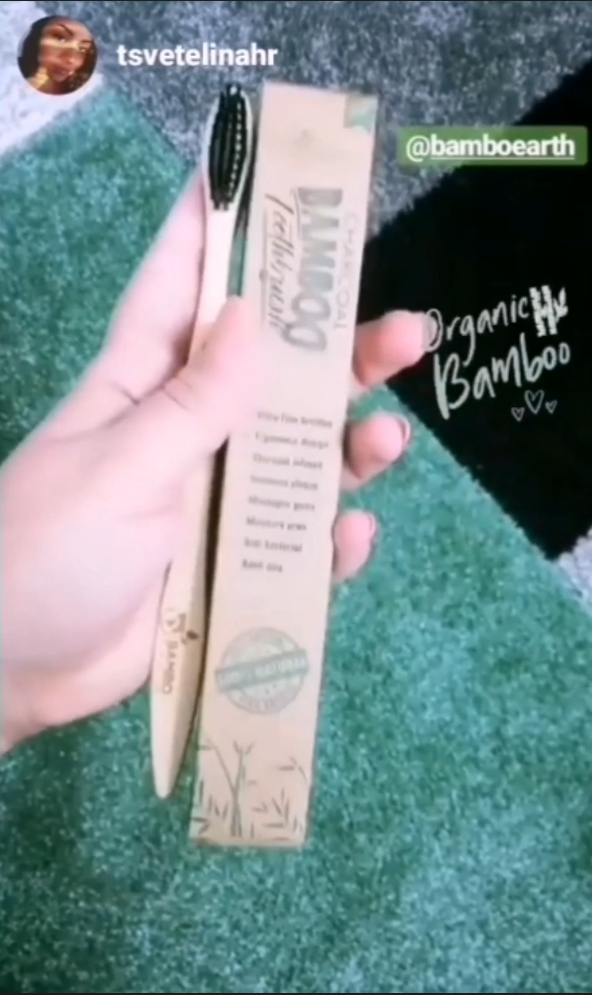 Janet W
This is a great eco friendly floss that has a light minty flavor and comes in eco friendly packaging. It gets the job done and I like that I can just replace the floss in the glass dispenser instead of always buying normal floss in single use plastic containers.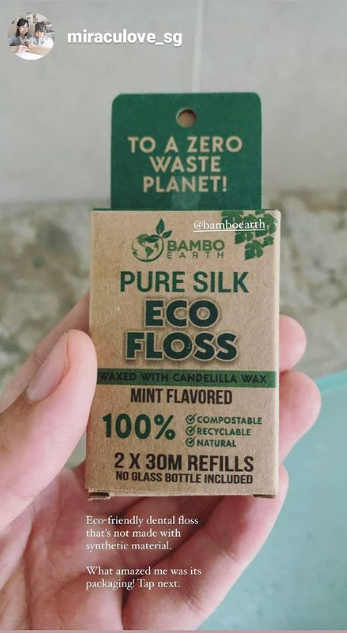 Anna P
"I have fine blond Scandi hair and I bought the coconut variety. I could not be happier. I alternate this shampoo bar with my purple shampoo and it's given me results i absolutely could not have expected. This shampoo bar does not strip or change colour, it respectfully just washes and conditions well. Furthermore, I don't even need to style my hair nor use any product post wash. This is absolutely brilliant and based on my own experience I highly recommend this product."
Helen G.
"I have long hair and was sceptical but I thought I would give it a go. I was very happy, I love this product and will no longer spend a small fortune on the normal shampoo and conditioner that I used to buy. It smells nice, lathers really well and I had no need for conditioner. It left my hair feeling beautifully soft and shiny. I can't recommend this more."
Julie
Excellent shampoo. I wanted to find something more eco friendly to use than all those plastic bottles. This bar comes in a recyclable cardboard box and lasts much longer than liquid shampoo. The shampoo is very good on my scalp to, no flaky skin/dandruff. I will definitely be buying this regularly from now on, highly recommend this product.
Amazon Customer
Omg I absolutely live this bar shampoo. It lathers really really well and leaves my hair feeling super soft and tangle free. Would suggest you don't try to lather it on your hands, for the best results rub straight onto wet hair as it goes further and lathers better.
Lasts ages.
Simona
This is the best shampoo bar I've tried so far. Unlike others that don't make any foam and leave you unsure if your hair is clean or not, this one foams perfectly! I love the coconut smell and how soft my hair feels afterwards, without needed any additional conditioner or hair oil. Highly recommend!
Why choose us?
Our Story
Keep working finding and creating the best and highest quality natural products for our customers.
Spread the word and keep working on building an environmental aware community – we do our best to prevent the waste and we always keep improving to more eco-friendly approach – but we cannot prevent all that waste alone. It is up to all the people to take care and responsibility of their daily waste and that is why building an aware community is really important and it's the way to our ultimate mission of a zero-waste planet! - Read More
Sustainability
We are making a difference just by selling plastic-free products and replacing items in a sector that produces a lot of waste. Compared to a comparable liquid product, our products have only about 5-8% as much carbon footprint compared to standard plastic packaging. Additionally, our website orders are sent directly from our manufacturing facilities to our customers which offsets Co2 even further! - Read More
Shipping Without Plastics
On all of our website orders we use protective packaging that is 100% compostable and made fully out of recycled materials, without plastics. Where needed, we also add natural biodegradable raffia filling to ensure the safety of the products. We use soy-bean based ink that is much more environmentally conscious, brakes down much easier than other inks, and does not cause any allergies! - Read More
Pricing Transperency & Convinience
Our products are manufactured with great care and attention to detail, taking into account factors such as the caliber of the ingredients we use, the durability of the goods, the packaging, and last but not least, the intended usage, scale, and cost of the goods. All of our goods are convenient to use, of high quality, easy on the wallet, and environmentally responsible. - Read More
This guide to storing shampoo bars will help you get the most out of your shampoo bar. Since sham...
Read more
If you're not sure if you're using your shampoo bar correctly, this guide will walk you through e...
Read more