"I have been using the natural skincare products from this website for a few months now and I am blown away by the results."
Vanessa | Bambo Customer
Natural Face Mask Clay Stick - Green Tea
Ingredients:

Sodium Stearate, CI 77891, Volcanic Soil, Sodium Olivate, Sodium Cocoate, Sorbitol, Butyrospermum Parkii (Shea Butter), Glycerin, Sucrose, Propylene Glycol, Theobroma Cacao (Cocoa) Seed Butter, Cocos Nucifera (Coconut) Oil, Aqua, Lanolin, Camellia Sinensis Leaf Extract, Vitis Vinifera (Grape) Fruit Extract, Castoryl Maleate, Allantoin, Fragrance, CI 42090, CI 19140.

● Green – Natural Ingredients
● Black – Safe Synthetics
Effect:

Cleansing & Brightening
Moisturizing & Nourishing
Deeply Cleanse Pores And Dirt
Effectively Soften Dead Skin
Laving Skin Refreshed
Soft & Comfortable
Mess-Free Stick Application

Features

Our natural clay mask stick formulas are carefully designed with care and consideration to bring to you all the benefits of a face mask and guarantee comfortable wear without the tightening or hardening sensation that often comes with clay masks! It quickly penetrates into the deep layers of the skin and replenishes it with natural moisture nourishment. The variety of plant extracts and butters that are added to our masks will gently cleanse and nourish the skin while leaving it soft, smooth, and fresh!  Furthermore, our eco-friendly mess-free and compact designs make it easier to use and store so you can enjoy fresh-looking skin everywhere while at the same time being waste-free!


Buy 6 or more products and receive 20% INSTANT DISCOUNT on your whole order
Key Ingredient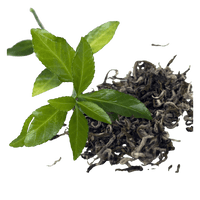 GREEN TEA EXTRACT
Green tea is rich in polyphenols, which can help improve skin conditions for mild to moderate acne. It is a powerful antioxidant that controls sebum production and effectively cleans pores. Green tea soothes the skin, reduces redness and leaves it soft and smooth.
Sodium Stearate
,
CI 77891
,
Volcanic Soil
,
Sodium Olivate
,
Sodium Cocoate
,
Sorbitol
,
Butyrospermum Parkii (Shea Butter)
,
Glycerin
,
Sucrose
,
Propylene Glycol
,
Theobroma Cacao (Cocoa) Seed Butter
,
Cocos Nucifera (Coconut) Oil
,
Aqua
,
Lanolin
,
Camellia Sinensis Leaf Extract
,
Vitis Vinifera (Grape) Fruit Extract
,
Castoryl Maleate
,
Allantoin
,
Fragrance
,
CI 42090
,
CI 19140
.
● Green – Natural Ingredients
● Black – Safe Synthetics
Recyclable
Biodegradable
Compostable
Zero-Waste
Apply to clean skin all over the face, avoiding the eye area. Leave for a maximum of 15 minutes and then wash off with warm water